Advancing the profession and promoting the oral health of the public by increasing access to oral health care
Have you ever wished there was an easy way to quickly let legislators know your position on a particular bill? Well, your wish has been granted – it's called the Request to Speak Program. This program of the Arizona State Legislature allows members of the public to make comments and give their position on bills being considered in Legislative Committees at the House and Senate. AzDHA members are invited to register for the program by clicking the link below. An account will be created for you by the AzDHA Advocacy Team. Once your account is created, you will be notified by email and you can comment on bills being heard in Committee through your online access. If you already have an account but it is not yet enabled, fill out the form and we can enable it for you. Legislative Committees hear bills January through April so get prepared NOW!
Click the button below to enter your address. It's that easy!
2023 Legislative Session Recap
As the 2023 legislative session draws to a close, we offer a brief recap of the significant legislation affecting dental hygienists.
HB 2473 dental hygienists; scope of practice After passing the Senate unanimously on April 5th, HB 2473 was signed by Governor Hobbs on April 11th. This bill, sponsored by Representative Steve Montenegro on behalf of the Arizona Dental Hygienists' Association, adds dental hygiene assessment and dental hygiene treatment planning to the scope of practice for dental hygienists. The bill defines dental hygiene assessment as identifying an existing or potential oral health problem that dental hygienists are educationally qualified and licensed to treat. Dental hygiene treatment planning is defined as performing a prioritized sequence of dental hygiene interventions that is predicated on the dental hygiene assessment and limited to those services included in the scope of practice for dental hygienists.
Dentist and Dental Hygienist Compact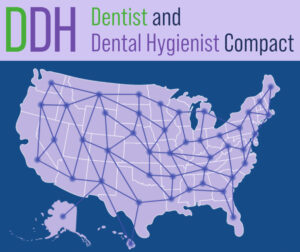 Over the past couple of years, model language for a Dentist and Dental Hygienist Compact was developed by The Council for State Governments and is now available for state legislators to introduce. In fact, compact legislation has already been introduced in 7 states, (WA, OH, TN, IA, TX, KS, MN), has passed in Washington and Tennessee with Iowa becoming the first state to join the compact after Gov. Kim Reynolds (R) signed the legislation on April 27th!
Once enacted by at least seven states, the compact makes it possible for licensees who live in states that are members of the compact to be able to apply for a "compact privilege" that allows them to practice in another member state. Under the current version of the model compact, license holders will be granted the opportunity to apply for compact privilege if they:
Legal Opinion on Dental Hygienists Administering Botox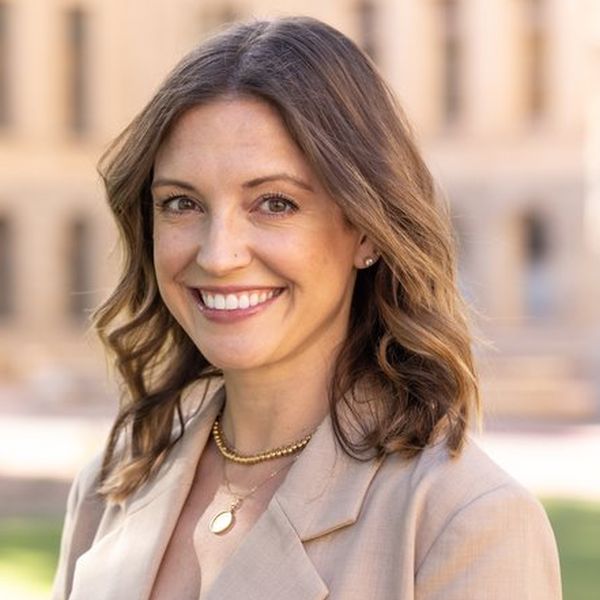 By Jessie Armendt, Lobbyist, Compass Strategies
Lacking clarity from the Board of Dental Examiners (BODEX) as to whether dental hygienists may legally apply Botox and dermal fillers pursuant to current law and rule, AzDHA asked Representative Jennifer Longdon to request a formal opinion from the Attorney General's Office. That opinion was recently published and is available HERE. The summary answer, which generally confirmed AzDHA's position, is as follows: