AzDHA "serve's the components in their jurisdictions by informing them of national policies and programs, monitoring legislation and providing continuing education" (ADHA, Organizational Structure, 2017).
We envision that dental hygienists will integrate into the healthcare delivery system as essential primary care providers.
The Arizona Dental Hygienists' Association's mission is to advance our profession and support our members' success in order to improve oral and overall health.
Advance our profession and support our members' success in order to improve oral and overall health.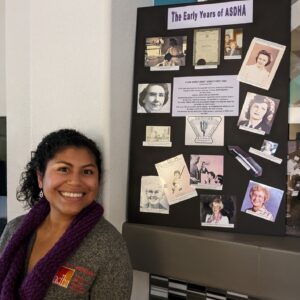 AzDHA President
Education:
Phoenix College – AAS in Dental Hygiene
Eastern Suffolk BOCES – Dental Assisting
2002 – Skills USA Championships; 1st place NY State winner (Dental Assistant)
2002 – Skills USA Championships; National Finalist (Dental Assistant)
Industry Volunteerism:
American Dental Hygienists' Association (ADHA)
2023 – Member of the Governance Taskforce for the House of Delegates
2023 – ADHA District XI (AZ) Delegate
2021 & 2022 ADHA District XI (AZ) Delegation Chair
2020 – ADHA District XI (AZ) Alternate Delegate to the House of Delegates Meeting
Arizona Dental Hygienists' Association (AzDHA)
2023 – President
2023 – General Assembly Committee Director
2023 – Impact Conference/Events Committee Director
2022 – Vice President
2022 – Advocacy Committee Director
2021 – Secretary
2021 – Advocacy Committee Director
2021 to Present – Board of Directors member, officer
2020 – Policy and Bylaws Task Force member
2023 – Maricopa Community Colleges Dental Programs' Advisory Council member
2017 – Phoenix College Advisory Council member
Experience:
I began my career in dentistry as a dental assistant. The time I spent in that role shaped my love
for the field and inspired my strong ethical ideals. I first learned about dental hygienists in 2002,
my dental assisting instructor at vocational school was an RDH. I was a Junior in High School!
I eventually pursued a degree in dental hygiene and have been practicing clinically since June
2017. I am currently the hygienist at the Arizona Center for Laser Dentistry. At my fingertips, I
have the latest technology to aid me in helping patients reach their oral health goals. I am
passionate about advocating for access to oral health care for all. I, like the CDC, support
the integration of medical and dental care to address other chronic diseases associated with poor
oral health.
As I come into my twenty-first (21) year in dentistry, I am fortunate that I have had an array of
great mentors to guide me. I believe in the power of networking and collaboration; I'm proud
that ADHA and AzDHA provide platforms for both.
It is my honor to serve as your AzDHA President. With your support, we have the power to
shape the future of dental hygiene!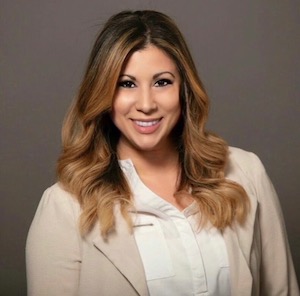 AzDHA Vice President
Education:
AAS in dental hygiene: Phoenix College, AA: Phoenix College, IAOM
Industry Volunteerism/Leadership:
Student ADHA Chapter Secretary
AzDHA Communication's Committee (newsletter and social media), AzDHA Impact Conference Committee
AZMOM, Sjogren's Walk, Children's ACT Fair, Oral Cancer Walk
URSA Student Leadership Recipient
Colgate Student Total Achievement Recognition Award
ADHA District XI Delegate, 2022 ADHA House of Delegates Reference Committee Chair
ADHA's Unleashing Your Potential, AzDHA Leadership Workshop Committee
Director, AzDHA Advocacy Committee Director
AzDHA Communications and Impact Committee
2021 ADHA Ted-Style Talk speaker
2022 ADHA Esther Wilkins Future Leader award
"Taking the Lead" (Ep 103)- Your Official ADHA Podcast guest
Spear Digest author
AzDHA Past President
Experience:
I graduated in 2018 from Phoenix College with my Associate of Science in Dental Hygiene. I practiced clinical hygiene for 2 years and currently work with CEREC Doctors as an educational advisor with a focus on digital dentistry. I have most recently started my certification process in myofunctional therapy. I love what I do every day and am driven to positively impact our dental community and patients. I have always had a passion for leadership and have been compelled to serve my community. I have been very fortunate in having had many mentors throughout my education who have aided, inspired, and pushed me to become an advocate and leader in our association and community. For this, I am forever grateful. These fearless mentors opened my eyes to how important advocacy in our association is by protecting and advancing our scope of practice in dental hygiene, as well as aiding in the access to oral health to the public. I want to motivate and inspire others just as my mentors have done for me. I look forward to the
bright future of our profession and association.
"Be the change you wish to see in the world", -Mahatma Gandhi.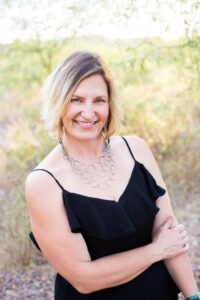 Experience:
Katy is a dedicated Registered Dental Hygienist and laser technician at Raintree Dental in Scottsdale, AZ. Above all else, she values her commitment to patient care. She fancies going to bed early and spending lazy mornings strolling farmers' markets with her partner, Adam. She also enjoys traveling with her daughter Lucia and "throwing" balls for her two Doberman Pinschers from a comfortable lawn chair with a nerf gun. The black cat Matilda who shares their home pays them absolutely no mind when she is not screaming for food. Katy is a stage 3 Breast Cancer survivor and an active https://a2ndact.org/ member. She also fundraises for https://www.checkforalump.org/ and https://www.metavivor.org/. Katy graduated with honors and BAs in Art History and Studio Art from the University of Iowa. She later graduated with honors and awards with her AAs in Dental Assisting and Dental Hygiene at Phoenix College (or as she lovingly refers to it, "My Hogwarts"). She looks forward to continuing a fulfilling career serving patients, advocating for the profession with her drive to lead by example and, "Learn, Earn and Return."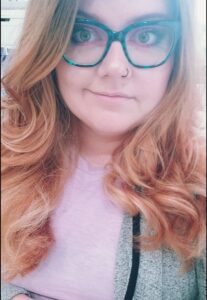 Education:
Mohave Community College AAS Dental Hygiene 2015
Volunteering/Leadership:
Student ADHA President 2015,
Alternate Delegate 2021 ADHA House of Delegates,
Committee for Impact Conference 2022, AzDHA BOD: Director,
Pride Walk 2022 Coordinator.
Experience: 
Born and raised in Needles, California In 2015, I attended Mohave Community College and obtained an AAS in Dental Hygiene. I worked clinically in Bullhead City Arizona from 2015 to 2021. Currently, I am employed with Spear Education. I have a passion for helping people and sharing knowledge. I feel very honored and extremely excited to be here helping my colleagues and promoting the profession I love so much!  I am here to advocate for my colleagues, so that they can do what they do best, advocate for their patients.  I am extremely grateful to have been given the chance to serve you.
"Go Forth and Do Good" my Great Aunt Harriet Evans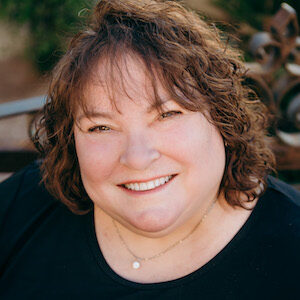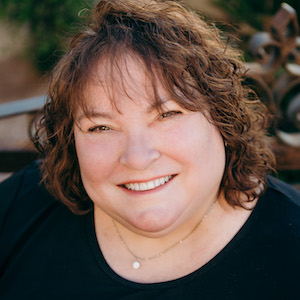 Shawn is a Tucson native and lives in Tucson. Shawn has been a member of ADHA for 38
years and has a passion to recruit hygienists into the association. Shawn served two years
as SADHA President, SADHA Delegate, and Employment Chair. On the state level she
served a two year term as Delegate and many years on the  AzDHA Membership council.
She volunteers with Tucson Dental Community Cares formerly  HopeFest Dental  to provide
free dental services to the underprivileged residents of the community.   During Shawn's
working years as a hygienist she has practiced in General Dentistry, Periodontology,
Pediatric Dentistry and Public Health. She enjoys being retired but keeps an active hand in
the association.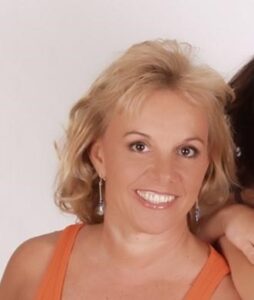 Deb was born and raised in Florida.  She was a member of the charter Dental Hygiene class of Santa Fe College graduating in 1979.  She worked in private practice in the Tampa area.  She represented Via dent and Colgate at dental meetings throughout the country.  She has worked in Dentistry with her husband Todd since 1992, growing the meeting management, membership, and revenues of several organizations.  In 2015, she and her husband Todd took over the management of the Western Society of Periodontology expanding their focus to the West coast.  In addition to the WSP, they also manage the International Society of Periodontal Plastic Surgeons and the Academy of Microscope Enhanced Dentistry.  Deb is the Executive Director of both the Arizona and Missouri Dental Hygienists' Associations.  She has owned a Jazzercise Premier Center for 38 years.  She has four grown children and loves to travel.
Contact Deb on: dgoldman@amgoldman.com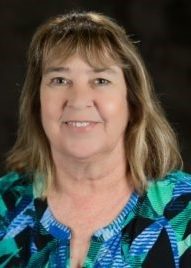 Pamela Larrabee, RDH, BAS, MA
Education:
Rio Salado Community College, AAS; Arizona State University, BAS;
Northern Arizona University, MA
Industry Volunteerism:
Board member and fund raiser for local component—Central Arizona Dental Hygienists'
Association (CADHA)
Communications committee for Arizona Dental Hygienists' Association (AzDHA)
Communications Chair for AzDHA
American Dental Hygienists' Association (ADHA) Delegate
Board Member at Large for AzDHA
AzDHA President
Experience:
I have spent 10 years as a dental assistant and 21 years as a dental hygienist in clinical practice. Currently, I am a clinical instructor while still practicing in private practice.
"The best way to find yourself is to lose yourself in the service of others." — Mahatma Gandhi