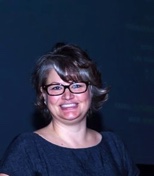 Education: College of Southern Nevada
Certificate of Expanded Function Dental Auxiliary: Case Western Reserve
Industry Volunteerism:
ADHA member since 1998, serving on local, state and national levels
Experience: I participated in a successful grassroots legislative campaign to improve the oral health of Nevadans through community water fluoridation. This campaign established Clark County as the first county in Nevada to have a fluoridated public water supply. In 2016, I was appointed to a national work group supporting sealants–Children's Dental Health Project has convened the School Sealant Program to strengthen school sealant programs by providing recommendations for effective design and operations of sealant programs.
I was a contracted staff member under a CDC Cooperative Agreement for the Nevada State Health Division serving as Oral Health Coalition/ Sealant Coordinator. In 2009, I took the forward leap to establish Future Smiles a Nevada nonprofit. As you can see, Public Health has woven itself into the fabric of my life for many, many years!
My moto for success:
"Achievement seems to be connected with action. Successful men and women keep moving. They make mistakes, but they don't quit." ~ Conrad Hilton
Terri Chandler, RDH