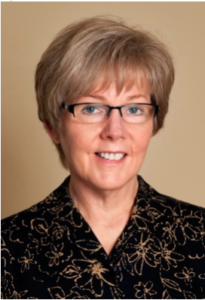 Education: Phoenix College, Arizona State University
Master's degree: University of Arizona
Industry Volunteerism:
AzDHA – President-elect, President, Past President, Chair and member of Council on Regulation & Practice, Scientific Conference Planning Committee
EVDHS Component – Newsletter committee, Delegate, Trustee, PresidentADHA – Delegate to ADHA House of Delegates, Council on Regulation & Practice, ADHA Annual Session Local CE Coordinator, and State Education Network Liaison
Experience: My dental hygiene career spans well over four decades, about half in clinical practice and the other half in dental hygiene education. Every minute has been personally and professionally rewarding. All along the way, I have been a member of the Arizona Dental Hygienists' Association finding the connection with my dental hygiene colleagues and the opportunities to make a difference in the lives of others very satisfying as I forged my career path.

"While these past volunteer experiences have prepared me for my current position on the Board of Directors, there is still much to learn, especially from YOU! As a person who loves to learn, I find this energizing and exciting and I look forward to sharing this journey with all of you."
Deborah Kappes, AzDHA Vice President